Spaces of Grace Body, Soul, and Spirit
It's important to care for ourselves, body, soul, and spirit. God does not see these areas of our lives separately, and neither should we. He created us as holistic beings.
On this page, you'll find blog posts divided into each topic of body, soul, and spirit. At Spaces of Grace, we're passionate about learning how to care for ourselves in all three ways. Because as women, we're always caring for others. And if we're not healthy and strong, we won't have anything to give. Join us in the conversation. We'd love to hear what's important to you in your life.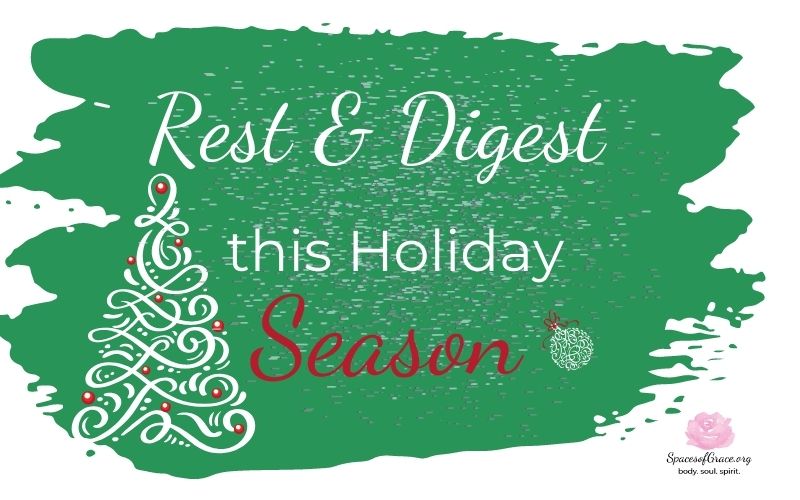 As women, we want to make the holidays special for our families. We celebrate with favorite traditions and are open to trying new ones. We carve out time to draw close to Jesus during Advent. And there's just no getting around it — many of our celebrations involve...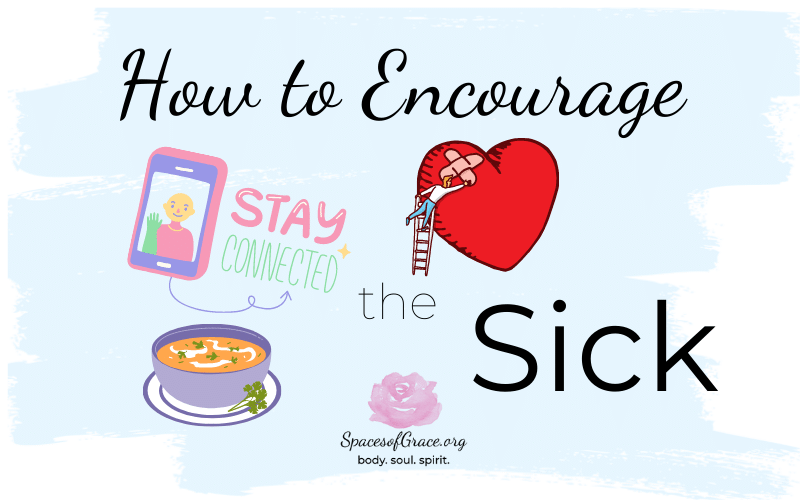 And Jesus went about all Galilee, teaching in their synagogues, and preaching the gospel of the kingdom, and healing all manner of sickness and all manner of disease among the people. Matthew 4:23 How to Encourage the Sick Five years BC (before COVID) I admit there...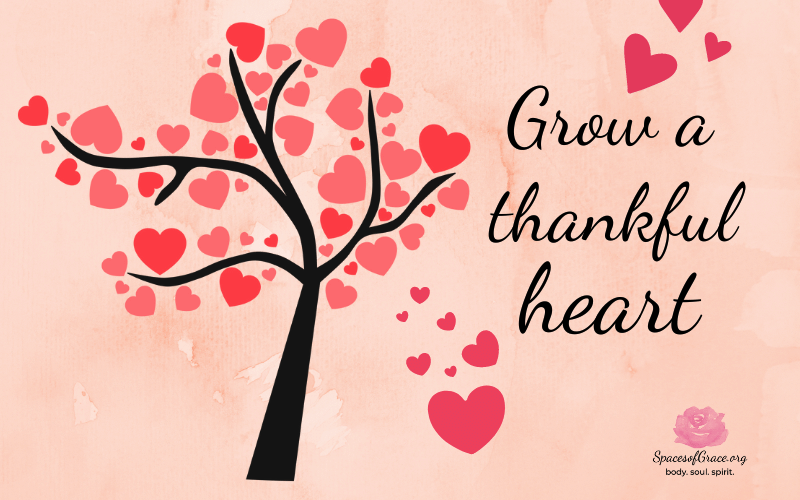 Enter into His gates with thanksgiving,  And into His courts with praise. Be thankful to Him, and bless His name. For the Lord is good; His mercy is everlasting, And His truth endures to all generations. Psalm 100:4-5 Thanksgiving Challenge I have a challenge for us....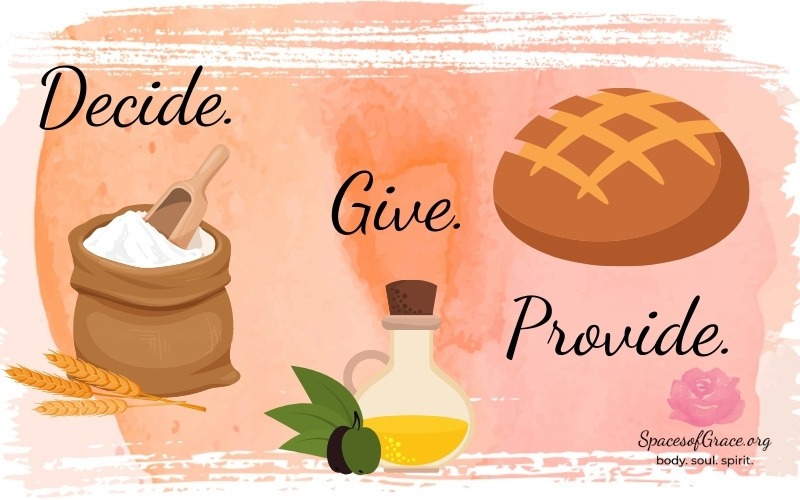 So she said, "As the LORD your God lives, I do not have bread, only a handful of flour in a bin, and a little oil in a jar; and see, I am gathering a couple of sticks that I may go in and prepare it for myself and my son, that we may eat it, and die." And Elijah said...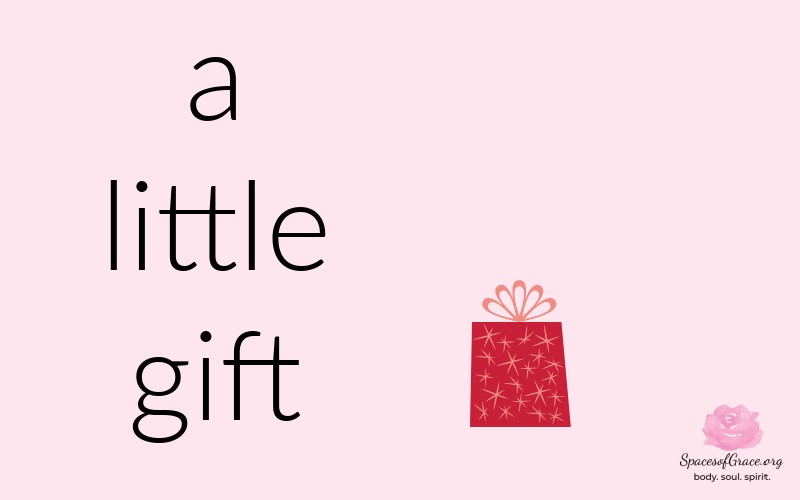 She didn't have much to give.  Since her husband died years ago she was low on everything: money, time, grace, energy. Her gift was so small she had a hard time believing  it would benefit anyone. It was just a little gift.  Now Jesus sat opposite the treasury and saw...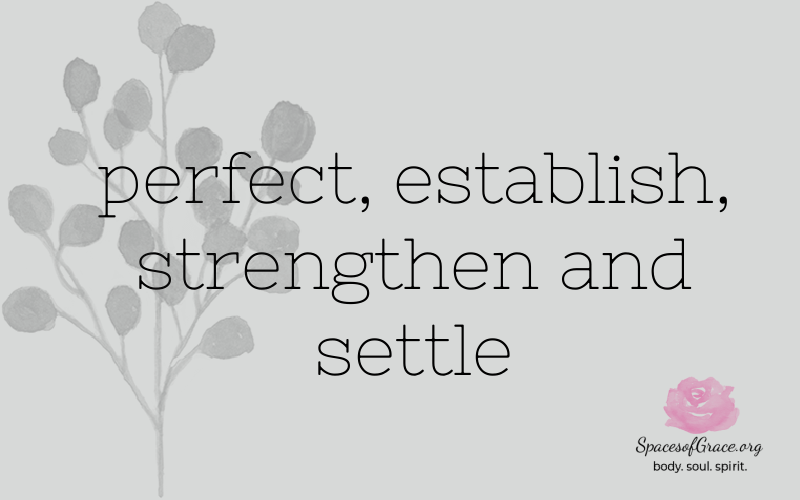 I have been a beggar for the grace of God. Empty, wounded, hungry, I've come before for him with hands and heart wide open to receive what He's been dying to give me. Grace, abundant grace for an abundant life. It's the greatest come-as-you-are-party. Come as you are,...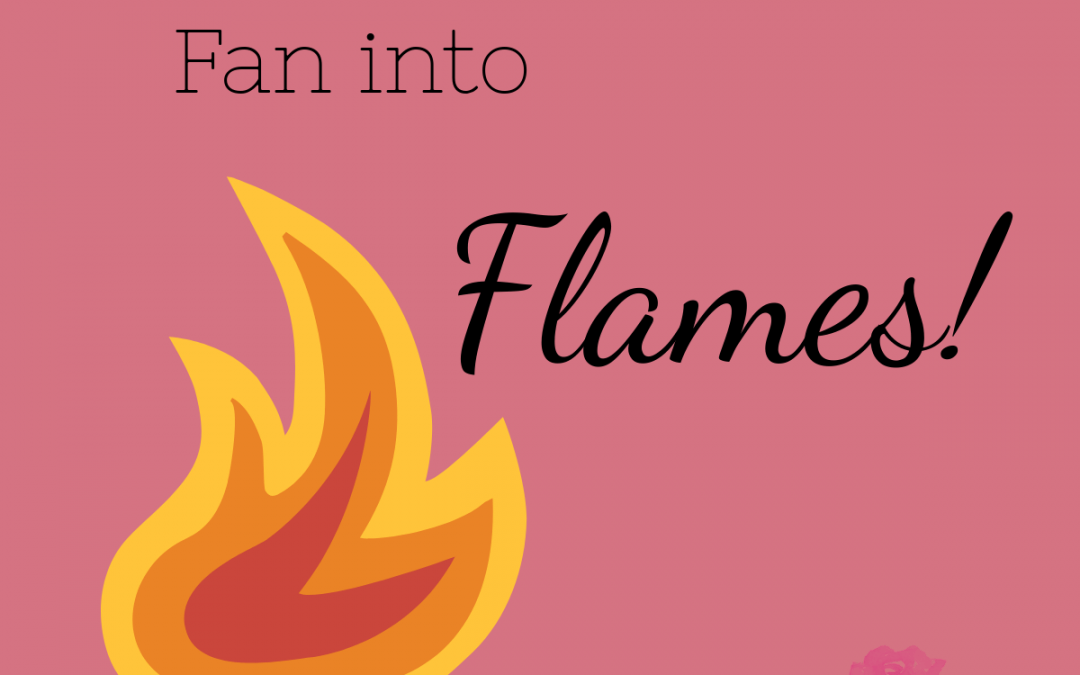 "This is why I remind you to fan into flames the spiritual gift God gave you when I laid my hands on you.1 Timothy 1:6 God has given each one of us a powerful gift of faith. This gift of faith did not begin with us, but with God. We do not have to worry about drumming...
Take Care of Your Body, Soul, and Spirit
Thanks for stopping by. We know your life is busy. You're taking care of others, like children, spouses, and parents. You probably don't have much time to call your own. We understand. We're here to offer resources to help you connect with God and care for yourself body, soul, and spirit – even if you just have a few minutes.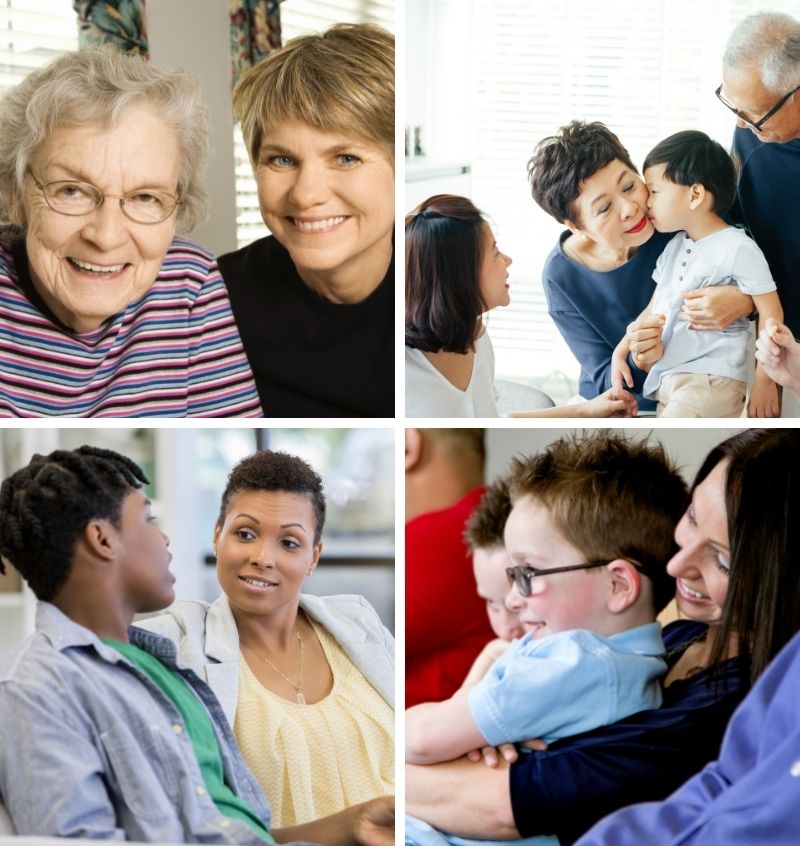 All material provided on this website is provided for informational or educational purposes only. It is not intended as a substitute for the advice provided by your healthcare professional or physician. Please consult your healthcare professional regarding any physical, mental, or emotional conditions.
As an Amazon Associate I earn from qualifying purchases. We share links to resources we love and recommend/use. Thank you for supporting our ministry.